Vaco knows that when it comes to recruiting, it's a two-way street. Their mission is to match the best possible candidate with the best possible job. They also know that in order to be the best; they have to focus on the experience they are providing to their staff, their clients, and their candidates.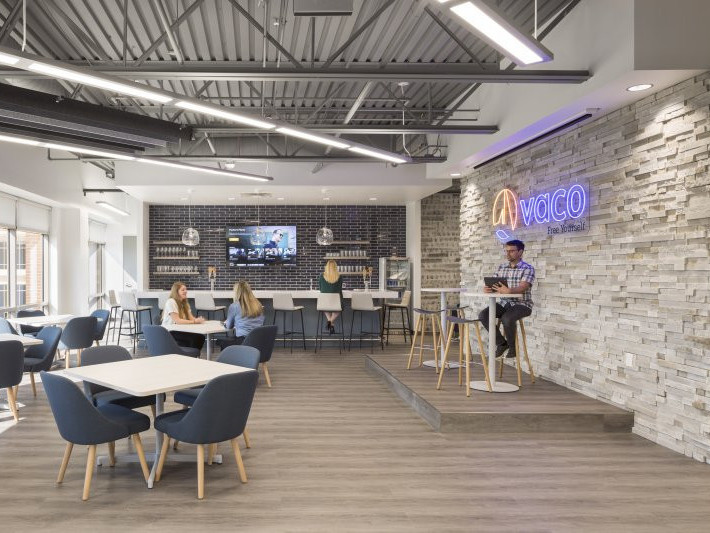 Focusing on one of their key initiatives, the leadership at Vaco and our design team collaborated to create a new office space that provides flexible, interactive space, allowing them to embrace the networking side of their business.
A social organization at its core, Vaco's 10,000 SF space provides the opportunity for their employees to host events that encourage interaction and communication with their clients and candidates.The design of the space embraces the opportunity for flexibility; high touch areas include furniture that is easily reconfigured which allows the groups who are gathering to choose the type of environment in which they would like to engage.
Understanding that people work differently is at the heart of their consulting, placement, and strategic staffing efforts for companies all across the world. Their "Free Yourself" slogan applies just as much to their own organization as it does to those with whom they're working, which is why our team created a fluid, open office space for their employees to do their best work. This new space provides not only freedom, but resilience.
Providing their employees with the freedom to be flexible, Vaco has positioned themselves for a smooth transition into a post-COVID workplace.