Aramark, an international organization that is a leader in providing award-winning food services, facilities management, and uniform and apparel across the globe, recently opened their first call center in the eastern half of the US.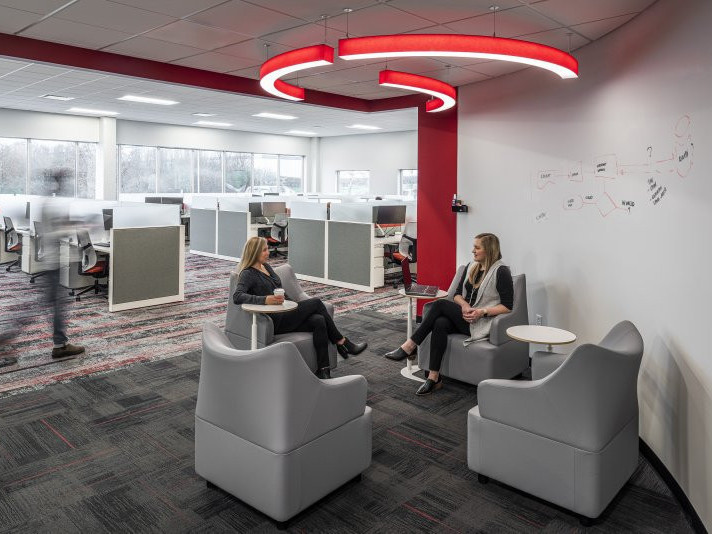 To expedite and manage the design process, they engaged commercial real estate developer - Cushman & Wakefield. Partnering with Champlin Architecture for architectural design services, the original design plan was to renovate an existing interior space in Lexington, Kentucky for their cell center operation and employees, along with two other business critical departments.
The initial design discussion and collaboration with Aramark began in January 2020 and overall design efforts took place in spring of the same year, allowing Champlin's design team to align final strategies with Aramark's safety and wellness workplace standards throughout the facility.
The layout was designed and planned to flow evenly throughout the workspace and allow for ease of access to employee amenities while preparing for future flexibility. Common areas, workspaces, and touchdown areas were branded with a creative approach that would be conducive to employee collaboration from all departments when needed. Through interior lighting, furniture, and colored finishes, the branding message is reinforced to provide a bold constant throughout the facility.