With strong roots in the automotive industry, Ipsos is paving the way for its employees to circulate throughout their newly renovated office space.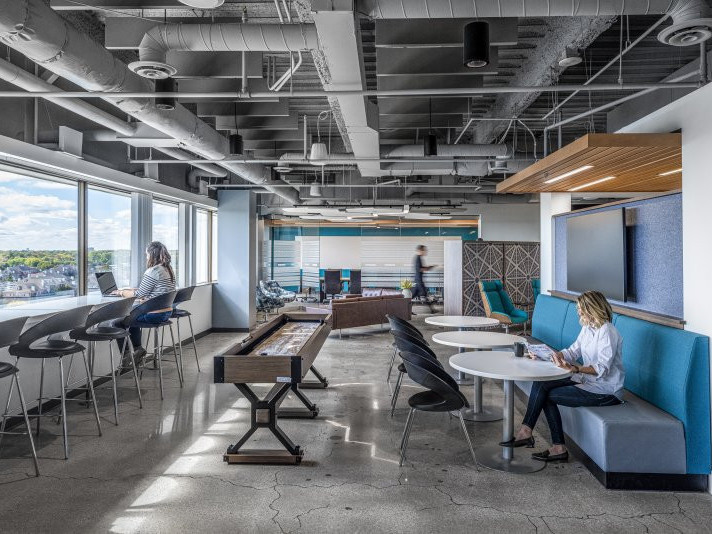 Located directly off the first mile of the US paved road, the newly renovated office space on the 11th floor of the building represents the infrastructure that has built the road system we know today and is the basis for their market research firm in the automotive industry.
Combining two physical offices that were previously located in separate buildings, Ipsos wanted to create a space for their employees that allowed for heavy circulation and "highway" corridors that provided a smoother and faster path of travel. The interior planning was developed with varying types of destination in mind and ties strongly back to their automotive culture with heavy silver chrome finishes, along with themed wall graphics. Different destinations throughout the office space are indicated by a change of floor finish and paths were initially designed to reflect the hexagonal geometry of the Detroit street grid.
The curves of the architecture help to create private rooms and corridors. Quiet Zone spaces are also individualized in four work pods, each allowing a private space for employees if needed. Each private room also ties into the automotive elements by featuring a wall comprised of stacked tires.
An abundance of natural light penetrates the office and a view of downtown Detroit is visible on a clear day. Champlin helped Ipsos fully embrace their identity with confidence and aligned their design with core values: Security, Simplicity, Speed, and Substance.