With a focus on this holistic approach to the overall well-being of each client, the interior environment has been designed to be welcoming, collaborative, and reflect the quality of service that HORAN is committed to.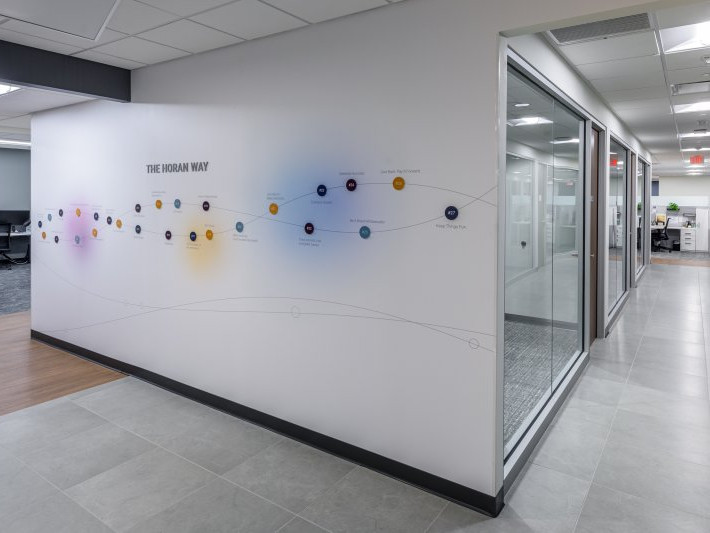 HORAN has a commitment to each client by providing comprehensive strategies for each client's health, wealth and life. The color palette is a tasteful and textural interpretation of HORAN's brand colors in order to exude a sophisticated aesthetic and evoke a space that invites people to experience HORAN in a meaningful way. Comfortable furnishings and quality materials create rich and warm spaces that foster collaboration and promote the professional brand. HORAN's logo is also reflected in the material choices, the abstracted aperture is represented in the locally crafted Rookwood tile used as an anchor on either end of the client event and employee gathering spaces.
The dynamic layout of the space allows for flexibility and a customized experience for HORAN to highlight the quality of the space and the quality of connection within the space. For employees of HORAN, the experience becomes a more literal interpretation of the brand colors and is designed to encourage and create a culture of cross-collaboration that will foster new ideas for years to come.