Paycor's Corporate Headquarters is an insightful example of how a corporation's culture can define its growth.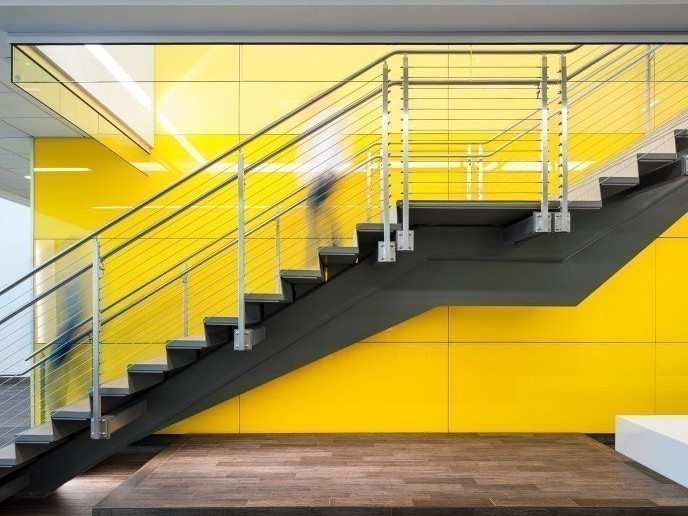 The Corporate Headquarters of Paycor is a forward-thinking, modern facility with unique employee amenities. In order to maximize their space and provide employees with a beautiful space, Champlin conducted a Corporate Culture & Workstyle Assessment for the organization. The results of the assessment allowed our workplace team to design an upgraded interior environment that embraces sustainability and wellness.
Integrated open work spaces are employed throughout the 132,000 SF building, encouraging the 800 employees to collaborate, all while providing efficient and tech-savvy work zones. Color is used simply, yet powerfully — and fosters team culture objectives by accentuating branding and mission. Furthermore, Champlin created flexible, indoor/outdoor space that utilizes glass garage doors — adding functional versatility that has proved popular among employees. An employee café and large workout facility are also conveniently included, enticing needed breaks during the routine work day. Planned for potential staff expansion, the facility has allowed Paycor the flexibility to quickly hire to meet increased demand for their services, if needed.