The Child Health Pavilion at Dayton Children's Hospital was designed to provide services for the underserved pediatric patients in Dayton, Ohio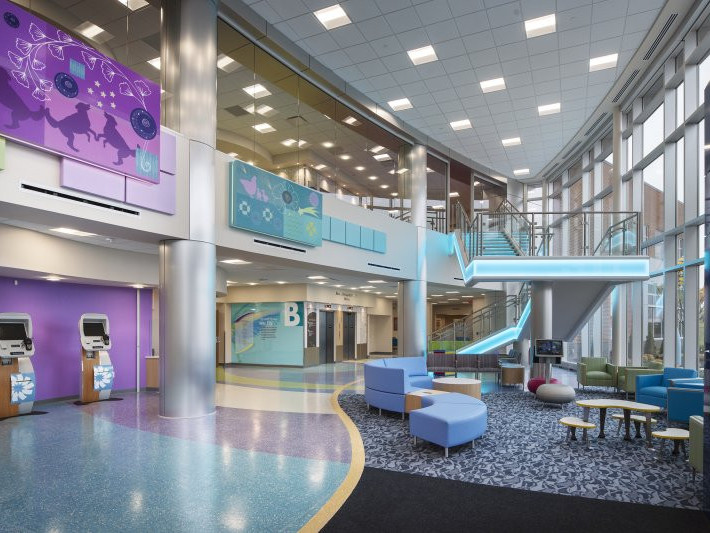 The 60,000 SF multi-discipline/service medical office building includes shared clinical space for multiple specialty clinics as well as imaging, lab, dentistry, behavioral health, social services, and a teaching kitchen/food pharmacy.
The two-story building was built on a tight site location and particular attention was given to the layout and exterior elements of the facility. The exterior of the building is visible from three prominent streets in the area and reflects the existing brand of the main branch of Dayton Children's Hospital, providing patients and visitors with easy access to services and care.
The interior of the Child Health Pavilion was designed with light and airy elements that provides children and their care-givers with a sense of ease and comfort upon entering. An open lobby space and pops of branded color are used throughout to give the space a less clinical and more welcoming atmosphere for those seeking care.
To provide for their growing needs, Dayton Children's Hospital is considering adding additional programs into the flexible space for future development.