Situated in a thriving suburb of Dayton, Ohio, the newly designed Premier Health Freestanding Emergency Department was developed to serve a growing population with design and operational features geared toward a younger demographic.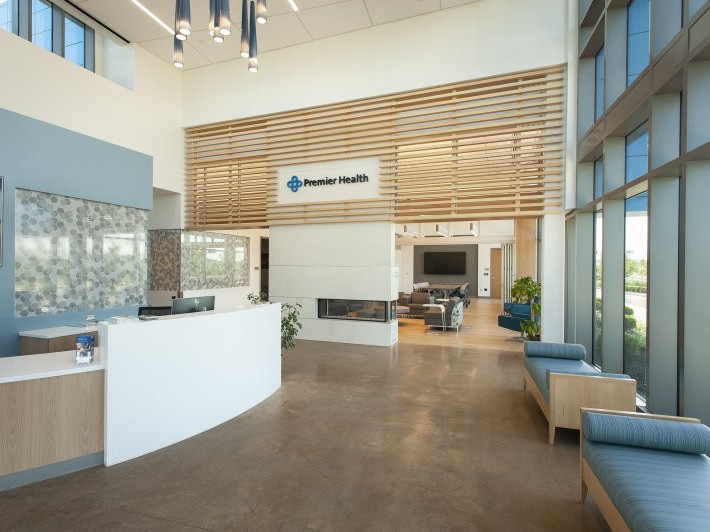 Champlin Architecture was engaged in the design team for the new 13,000 SF emergency department that was led by Sanska as the construction manager. Premier Health wanted to increase functionality and technology in the design process in order to create a more effective environment for patients and staff. The team workstation was pushed toward the entrance of the facility in order to increase visibility of the entrance to staff and to facilitate movement of patients quickly into a treatment room upon arrival. Technology support was provided to allow for the deployment of a registration system that is tablet or phone based, ultimately creating a registration process that begins before patients even arrive to the facility.

Due to the building's proximity to a major highway, a pair of trauma rooms were identified as critical functions and nine treatment rooms were provided, including one serving as an airborne infection isolation room and another room doubling as a secure holding room. Imaging services, including CT, x-ray, ultrasound technology, and lab services were incorporated into the new design to provide patients with comprehensive emergency services.