The newly designed Dayton Children's Hospital Beavercreek Outpatient Center is a 37,000 SF medical office building that consists of 16 exam rooms, lab/testing, registration and office area.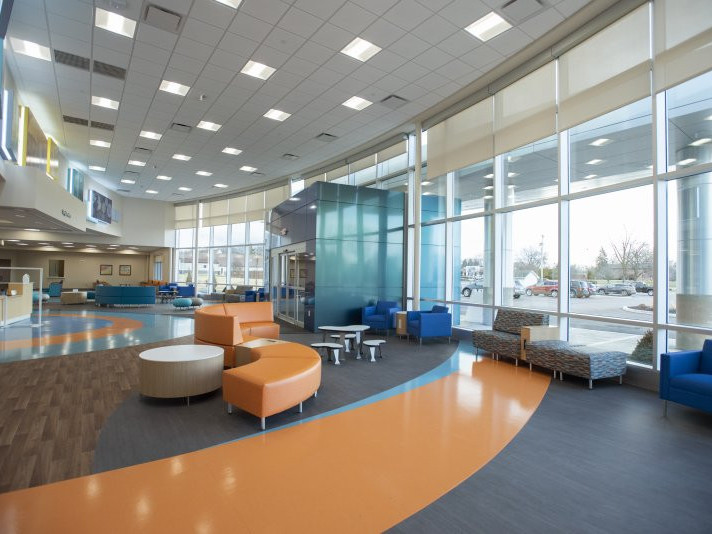 Physicians from Dayton Children's Hospital house the majority of the building while sharing the space with two more healthcare providers, including a pediatric care physician group. All three tenants share a common lobby, entry, and waiting area with the Dayton Children's suite. This outpatient care center provides x-ray, ultrasound, lab draw, lab and speech therapy areas, and also houses large gym areas for orthopedic rehab and physical therapy.
Champlin provided the design for the core and shell of the building for Dayton Children's Hospital as well as the pediatric physician space. This included building design, fit-out design with equipment coordination, finish selections, furniture selections, and coordination of art, graphics, and wayfinding.
A portion of the site development included the design of a new public roadway as well as the addition of a new street light at a newly created intersection. The newly designed site now includes a convenient 150+ car parking lot, walkways, a drive-under drop-off canopy, and space for future expansion.