Multi-site church campus on West Side of Cincinnati focuses on services for children and adults.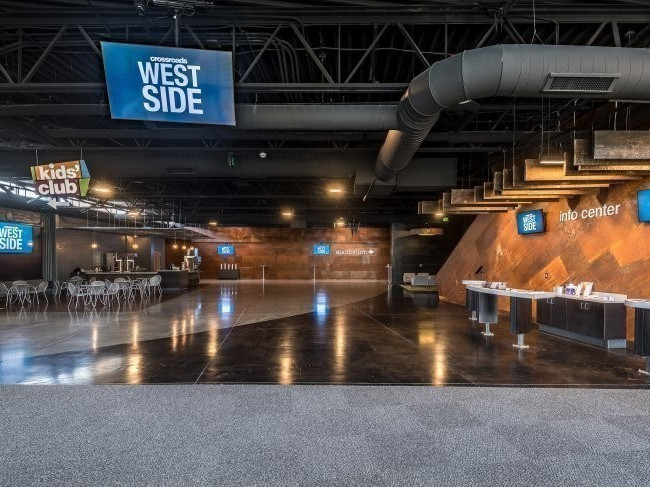 Due to the growth in congregants from the West Side of Cincinnati, Crossroads purchased the former Three Rivers Middle School site with the goal of opening a new multi-site campus location for the church. Champlin Architecture developed a master plan for this facility which included strategies for phased renovations and development of this 33-acre campus. The first phase involved renovations of two auditoriums, totaling 700 seats, state-of-the-art audiovisual technology, an open atrium, meeting rooms and thirteen Kids' Club rooms. Children from birth through fifth grade can attend Kids' Club while their parents attend church services. Also included in the renovations were adult classrooms/meeting spaces and worship/meeting and hang-out spaces for Crossroads' Student Section, the ministry for Middle and High School students. 
Crossroads provides more than just worship services to patrons
For the second phase of this project, Champlin designed an addition to double the number of seats in the main sanctuary to more than 800 seats. A much larger lobby/atrium space was also envisioned and built for gathering before and after the services, integrating a café and information center. This project was planned and closely coordinated in such a manner to limit interference with regular church services and to not disrupt or displace the use of the current auditoriums throughout construction. This phase of work also included the reorganization and expansion of parking along with creation of a large outdoor plaza space and extensive landscape design for outdoor gatherings and events.