The fit-out of the new Brixey & Meyer Capital office was designed to be classic, tailored, and detailed to the level and quality which represents their brand and elevates their presence in the Greater Cincinnati market.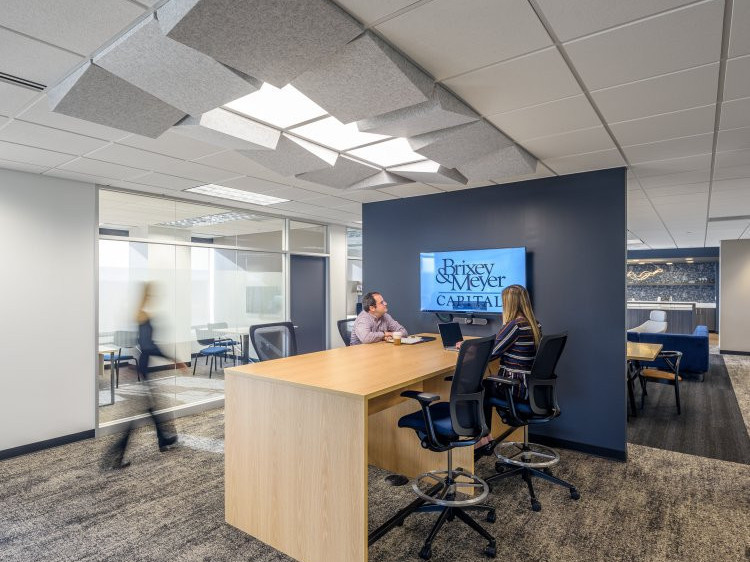 Brixey & Meyer Capital was actively seeking a new office location and Champlin collaborated with their broker and project management team to procure office space in the Omnicare building located in downtown Cincinnati. The space was selected for its Class- A office space as well as its impressive views of the Ohio River. BMC leadership sought out a functional office space as well as an incorporation of their design elements to enhance the experience for their clients and visitors. Our design team leveraged our knowledge and experience with sophisticated and detailed design to integrate specialty features for the client facing event and hospitality spaces.

We were able to successfully blend the appropriate amount of high-end and economical finishes to meet the client's budget constraints as well as to deliver a project within an aggressive timeframe.