As a part of a comprehensive master plan project that will create an Orthopedic Center of Excellence on the healthcare campus, the Champlin team worked with healthcare leadership to develop an innovative approach for a planned addition and renovation of the facility.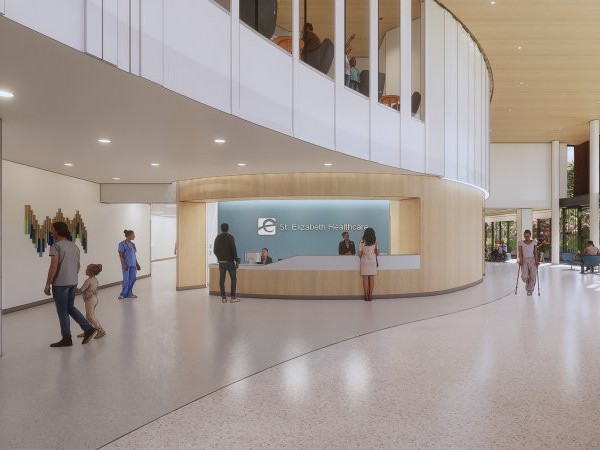 This project will create a new signature and modern public face, as well as greatly enhance wayfinding and patient/public flow patterns. The reconfiguration allows for a separation of public and staff circulation while increasing the visual connection between a new public concourse and the exterior landscape and gardens. Champlin's approach to healthcare design takes into consideration all perspectives and experiences to deliver solutions that are comprehensive and impactful.

Champlin worked with the team and client to reimagine the site circulation and entry sequence to create a more natural vehicular flow that will mitigate the potential for incidents, all while better relating to the green areas on the site. The interior scope of work is extensive and includes the renovation and circulation improvement to ten existing ORs, the creation of five new ORs, and a total reconfiguration and expansion of the Pre/Post and PACU areas. This renovation is taking place over top of an existing emergency department, sterile supply, and storage spaces. It is also adjacent to the existing imaging department and intensive care unit. The project will be completed in multiple phases. The existing operating rooms, PACU and Pre/Post suite will all remain occupied and operation during construction. The client selected Champlin Architecture for this project because of our reputation for providing exceptional service, our expertise and history with complex projects, and the value we bring to the table.