When 7 Hills Church approached Champlin Architecture about the renovation of their existing church home, they wanted to create a space where their attendees felt comfortable, vulnerable, and emotionally accepting of their worship experience.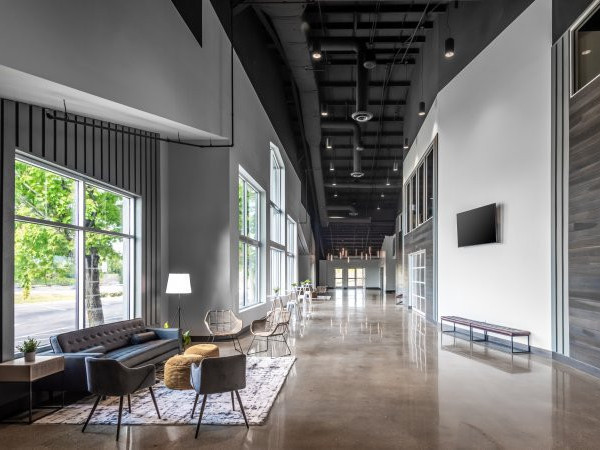 7 Hills wanted to identify the type of church they wanted to be and the culture in which they wanted their members to be immersed. Champlin helped identify the type of materials they wanted to use and the type of aesthetic they wanted to embrace.

Leaders within the church wanted their church-goers to be able to attend worship services in an environment where they felt comfortable being themselves, dropping any façade they felt necessary to wear in the real world.

An open lobby area was designed to allow natural light to infiltrate the space and connect individuals with nature and the creation of God. Creating a sense of ease and welcome as soon as you walk through the door allows each member to let their guard down and connect with fellow church-goers. Breakout rooms and gathering spaces were created for smaller groups to converge and connect on a more intimate level, creating a sense of community within the church.

7 Hills wanted their new outdoor courtyard to be branded in a way that could change with seasons or a worship series throughout the year. The new design and architecture of the courtyard allow for children and families to connect before or after church services and share memorable aspects of the service.