Champlin Architecture recently designed and developed the new 11,000 SF Freestanding Emergency Department for Bon Secours Mercy Health in Springfield, Ohio.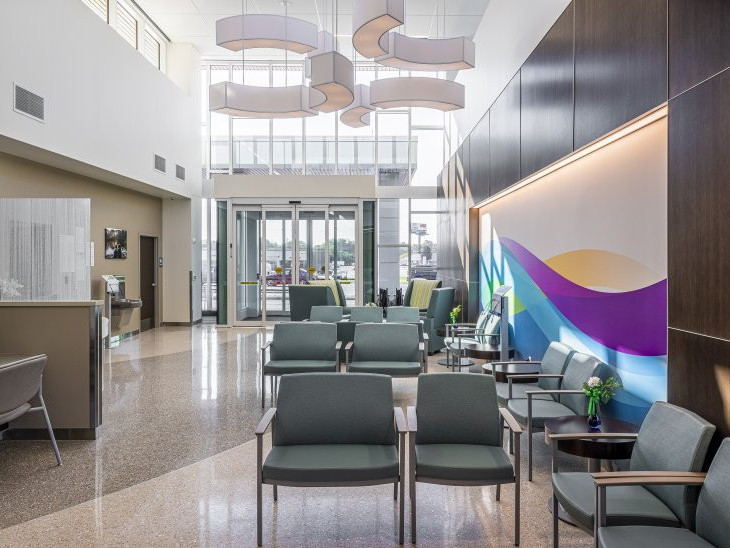 The hospital grade facility is just Phase 1 of a larger project plan that consists of Bon Secours Mercy Health's vision of a larger campus to bring quality healthcare services closer to an outlying community.

The development of Phase 1 is only a small part of the healthcare masterplan that was developed for the unused, 12-acre site. The masterplan allows for two future buildings to be potentially built on-site, addresses high visibility from the highway, reinstates Mercy Health's brand identity, and provides minimal disruption to the site and occupants. Each phase of the masterplan will build upon the long-term goal of one unified healthcare campus.

From the initial conception of the design, to the issuance of complete construction documents, the design team tracked on budget and ahead of schedule to meet the grand opening date for the facility. The design team issued multiple bid-packages for permit and construction as part of this fast-tracked project schedule.

In addition to the 10 emergency care treatment points, the facility also incorporated a retail concept of diagnostic and lab services to be offered to the public along with servicing the emergency department.