Starting a new adventure by attending college or figuring out what comes next can be exciting and overwhelming. Cincinnati State Technical and Community College offers many services to their students to aid in these difficult processes.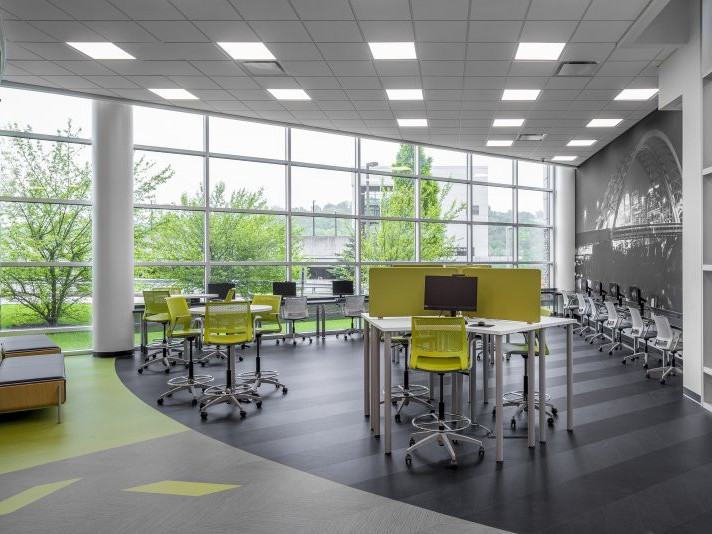 The Welcome Center & Student Services Renovation aimed to address these needs and add a much needed "front door" to the campus.

After working diligently to develop their brand across marketing channels, the Welcome Center serves as the final piece, communicating to new students "You have arrived at Cincinnati State." Other student services including the Registrar Office, Financial Aid, Cashier, Career Coaching, and the Transfer Center also received a facelift in-line with the Cincinnati State brand with shades of green, branded glass walls, and new custom signage, as well as technology upgrades to ensure every student has access to technology they need to succeed.

These services are located across three floors. The flooring and finishes helped connect these spaces and unify them. Bright green walls and subtle floor patterning serve as wayfinding and help these key student services stand out from the otherwise dated building.

From a student's first step on campus to their last, this building serves to guide students onto brighter, greener futures.