Landscape Architecture firm MKSK led the project efforts for an overall park improvement plan at Kuliga Park in Green Township.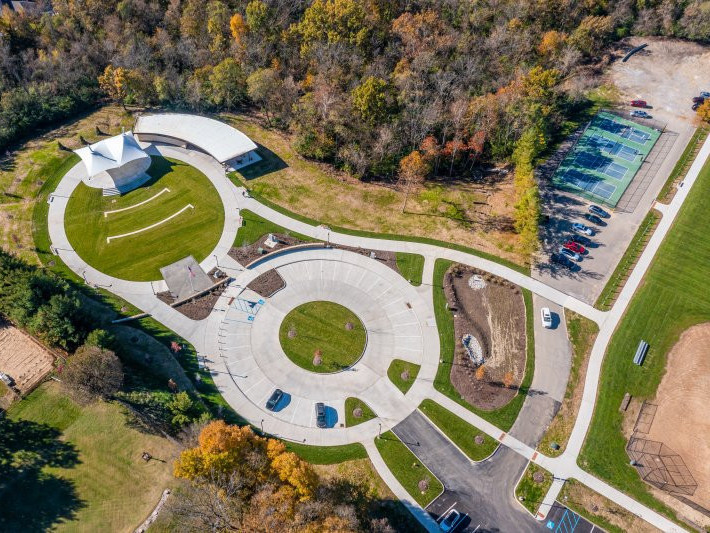 The scope of work included improved walking trails and vehicular drop-off, an amphitheater and performance stage, new experience trails, a restroom facility with amphitheater support, and a park shelter. Champlin's scope of work includes the design of the restroom facility and park shelter.

Green Township recently revised their gateway signage and upgraded their park systems to increase usage by the community. The Kuliga Park amphitheater project is designed to be a premier outdoor venue for public and private performances with an engineered tensile stage canopy. The Township and MKSK engaged Champlin to design a supporting restroom facility and shelter with the ultimate objective of achieving a premier performance venue. The challenge was to create a versatile facility that can be used daily as a public park shelter and restroom, while also filling the need to serve as support for high-end performances at the amphitheater, including potential VIP seating under the shelter. The building program includes a park shelter, restrooms for men, women and families, as well as support for maintenance and a green room for performers.

The siding folds into the ceiling and underside of the canopy shelter to visually anchor the floating roof plane to the building. Inside, the materials are chosen for durability and ease of maintenance. The lavatory walls are finished with a wood-look ceramic tile and solid surface counter to bring a touch of elegance in keeping with the overall park design as a high-end venue.