In order to meet the needs of their students, Children's Home of Cincinnati is renovating their existing Red Bank School to expand the number of high school aged students who can be served as well as to further develop their curriculum.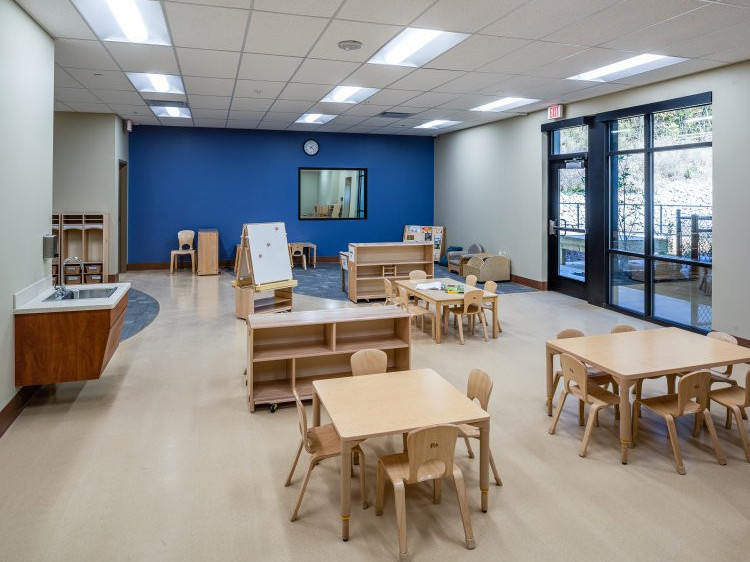 Champlin Architecture has transformed what originally was a high-bay light industrial warehouse into a welcoming and engaging space for learning that is adapted to students who fall on the spectrum of special needs and face unique social, behavioral, and learning challenges. A portion of the school's expansion has also been dedicated to providing early childhood care and education.

Our team developed features for a nurturing and safe educational environment. A new bus drop-off entry was provided in the design to safely usher students into the building without conflicting with the existing public/staff entry. The vacant and underused portions of the building have been transformed into large classrooms, Science Lab, Nutrition Classroom, Therapy Rooms, Mock Apartment-Living Room, Multipurpose Gym/Cafeteria/Auditorium, and future location for a full-service kitchen. These engaging spaces are integrated into the existing fabric of the school and create an efficient and functional building. New window and door openings cut into existing precast concrete panels were designed to maximize natural light and views in classrooms while keeping safety and security for students and faculty. New outdoor spaces including a second playground for children and secure activity areas for teens allow students even further opportunities for play and learning.