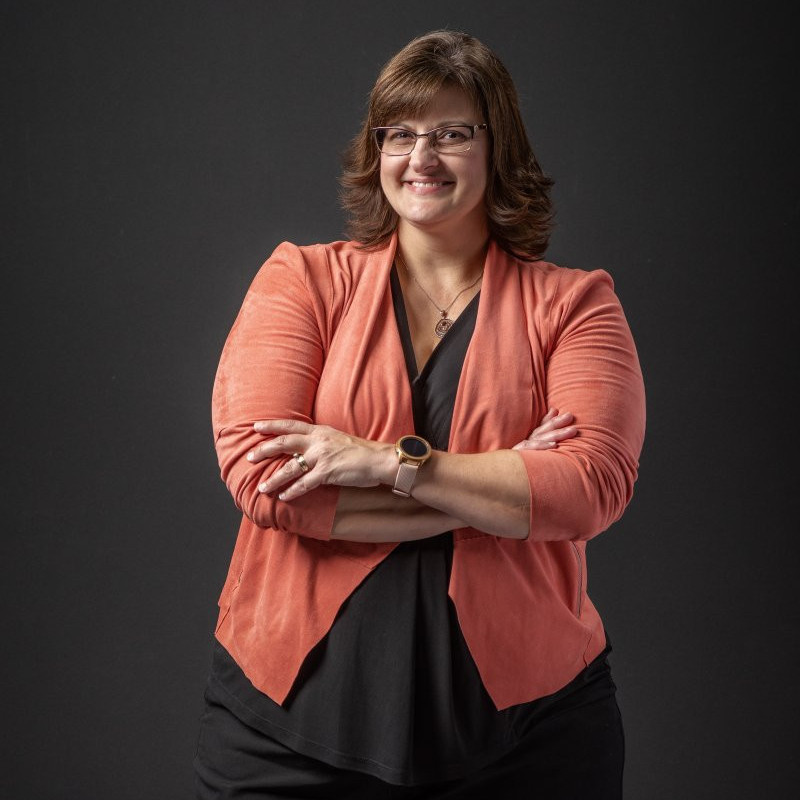 Registrations and Certifications: NCIDQ
Education: University of Cincinnati / 1999 / BS in Design
18 Years with Champlin
9 Years Prior Experience
Email
Associate | Interior Designer
April Mummert, NCIDQ
"You have to understand how people heal to design an environment to help them." April specializes in healthcare design and has a deep understanding of the importance of patient-centric design. April's work blends staff functionality with factors such as the careful use of color, texture, and materials as well as space planning that creates a pleasant environment for all users. April brings the goals of the client to the forefront.
April's abilities to connect with the clients and effectively communicate with them to understand and address their needs stems from her previous teaching experience. She was formerly an Instructor of Interior Design at Antonelli College, where she was hired for her commercial design experience. Being in front of the classroom honed April's communication and adaptability — skills she is today able to offer her clients.
April is certified by the National Council for Interior Design Qualification (NCIDQ) and has a certificate in Historic Preservation. In her free time, April enjoys creating and selling one-of-a-kind jewelry pieces and taxiing her children around town.