Campus Green redevelopment creates lush space for students and faculty on campus.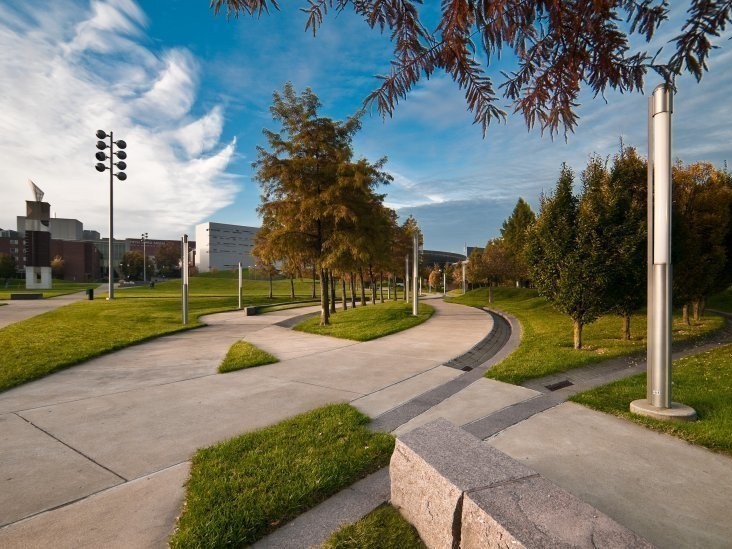 Champlin Architecture worked with Hargreaves Associates on this 12-acre site redevelopment which involved executing a major portion of the University of Cincinnati's open space master plan. This project involved the conversion of large, ground level asphalt parking lots into a green space including open lawns, meandering walks, sculptures, and fountains. Major utilities and roadways were reconstructed to allow for new landscape features and pathways.
The design included specialty features throughout the open green space including earthen features. An earth mound with walks, water funnels, braided pathways, fountains, sitting areas, green contained spaces, and lighting features make Campus Green a great location for students and faculty. The eastern edge was held as a strong North/South walk, with access respecting the existing resident halls. The Green is considered the "social center" and the most Instagram-worthy spot on campus and connects the College of Business, the Campus Recreation Center, and student housing.
Hargreaves Associates developed the campus master plan and was part of the design team to execute this phase and portion of the master plan. Champlin was responsible for total project coordination, scheduling, documentation, budgets, and construction administration.