St. Luke's United Methodist Church aims to merge contemporary and traditional services.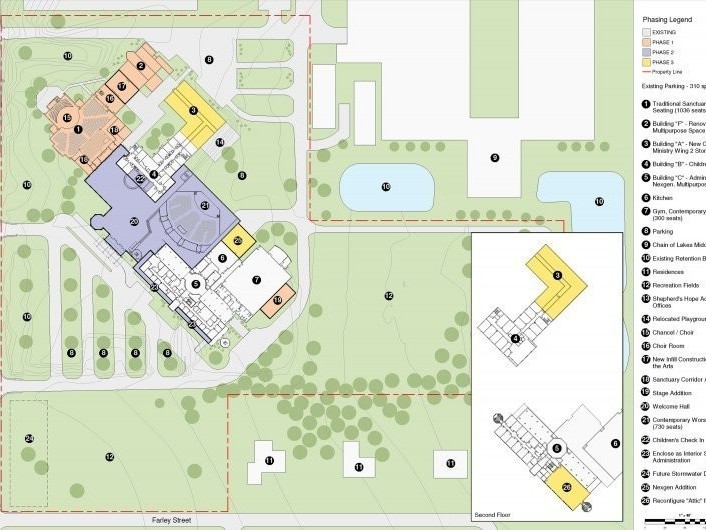 St. Luke's United Methodist Church is a perfect example of a project that redefines the lines between traditional and contemporary services. Starting as a church built in the 1980's, St. Luke's United Methodist Church includes a plethora of locations for its Adult, Youth, and Children's Ministries. One goal achieved by Champlin in the master planning for the renovation of the church was physically bringing these ministries together which would, in turn, intertwine them spiritually. By adding elements of modern architecture to the timeless existing style, the church pulls from traditional families and new-aged church goers. 
Central location brings church-goers together
A space dedicated solely to contemporary worship was one of the additions accounted for in the Master Planning process. Another specific area added in the Master Plan was a common space called the Welcome Hall. The Welcome Hall provides a communal area for congregates to mingle even if they attend different services or ministries. The key to St. Luke's United Methodist Church Master Plan was a large, multi-purpose entranceway that ties all auxiliaries of the church to one central location. 
The Master Plan for St. Luke's United Methodist Church - Orlando is an immaculate showcase of Champlin Architecture's ability to work with various ministries, listen to their individual needs, and lead them to a consensus.