The Public Library of Cincinnati and Hamilton County continues their mission to connect the community with ideas and information, developing a Facility Master Plan to enhance and elevate public engagement.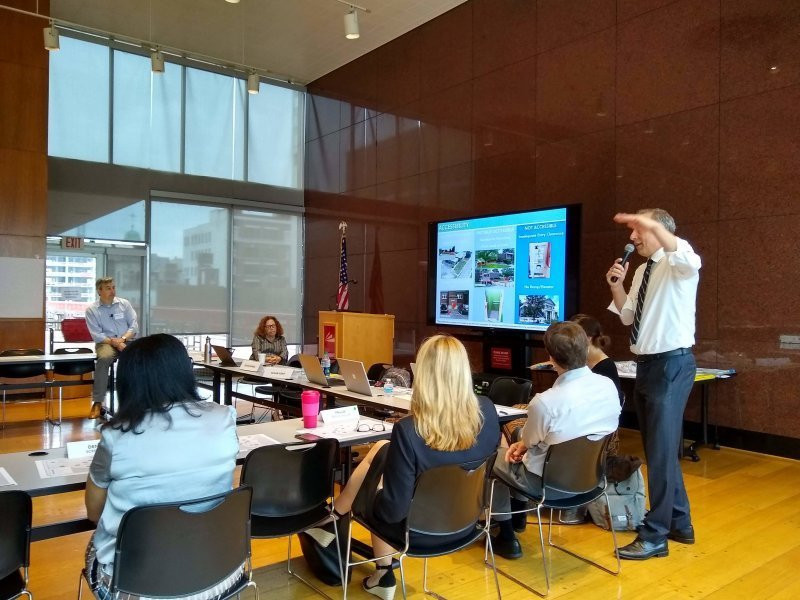 As part of their efforts to continue their mission of connecting people with the world of ideas and information, PLCH developed a Facility Master Plan which uses core values and guiding principles identified by PLCH, and serves as a specific recommendation based on current development opportunities, as well as adaptability for the changing needs of the library.
Champlin Architecture has a valued and committed relationship with PLCH and along with Group 4 Architecture, we collaborated with library and community leaders to evaluate existing facilities, facilitate public engagement, develop planning scenarios for the future, and recommend building projects for each of its branches. With 41 branch locations throughout the county, the Public Library of Cincinnati and Hamilton County (PLCH) is ranked as the 13th largest library in the United States. This Facility Master Plan identified specific implementation strategies for every branch location on how to better serve their immediate communities and how they might develop together into a "Next Generation Library" system to better serve the Hamilton County community as a whole.
In 2018, Hamilton County voters approved a 1 mill tax levy, giving the Public Library approximately $19 million a year starting in 2019 over a ten-year period. This funding will be used in part to fund deferred maintenance, renovations, and expansions, as well as new builds. The additional tax funds will allow the many branch locations to meet community needs and service their more than six million annual visitors over the next twenty years. In order to prioritize funds, a comprehensive look at system-wide facilities was conducted to develop a roadmap that will pave the way for responsible spending, while maximizing access to each location and continuing to provide industry-leading excellence through a transparent process. Champlin Architecture assisted PLCH and engaged Hamilton County residents by holding staff and stakeholder meetings, meetings with local businesses, and conducted town-hall meetings with the community in order to learn their needs so that they could be taken into consideration when creating the master plans. The prioritized plans for each facility involve more than just making critical repairs and improving library accessibility. They're also about renovating, expanding, and modernizing libraries so that each one may provide a full range of services to the next generation of patrons. The Facility Master Plan proposes improvements at all locations; ranging from small strategic investments that will provide low cost, high impact improvements, to moderate capital maintenance projects, as well as reimagining significant projects for some of the branches.