Award-winning Power Plant is a master's lesson in context-driven architecture at Northern Kentucky University.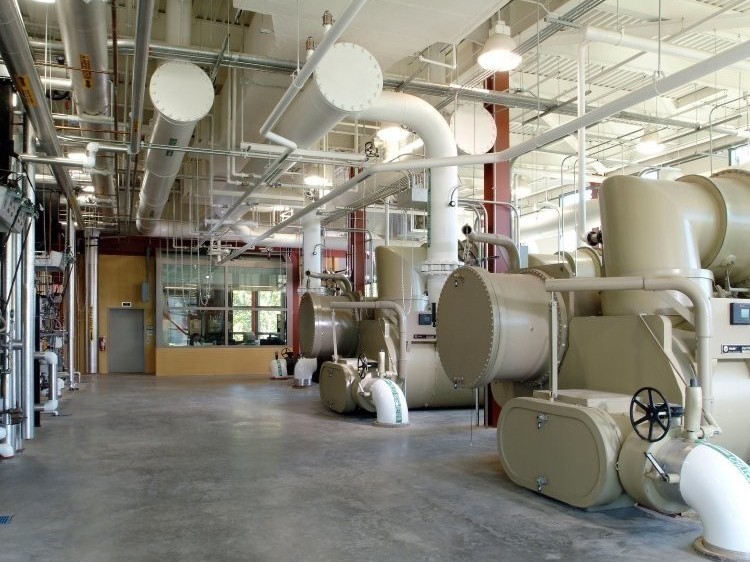 A dramatic central campus location perched at the crest of a steep hillside, and fronting the primary campus access road, inspired the University's request for "context-driven" architecture — for a building type that typically is, at best, mundane… and, at worst, a public eyesore.
The University is well-known as one of the most intact examples of "Brutalist" campus design, characterized by cavernous concrete structures conveying disorienting anonymity. A strong desire to infuse new campus architecture with a more humanist, if figural, aesthetic, while maintaining a sense of continuity (through material and color) informs the bold volumetric aspirations and attention to façade design seen here. 
Chillers, boilers, and pumps housed in an efficient, ennobled setting
The 20,000 sf facility houses primary and secondary water pumps and electrical switchgear on a lower, plinth level; chillers are housed above, in a tall, day-lit "piano-nobile", and boilers in a barrel-vaulted frontispiece. The command center occupies an adjunct volume responding to utility easements, and terminates in a semicircular workroom.

Champlin received a Cincinnati Design Awards AIA Merit Award for architectural design of this project