Historic residence halls are restored and updated to appeal to today's students, reinforcing the special qualities inherent in Miami University's Oxford campus.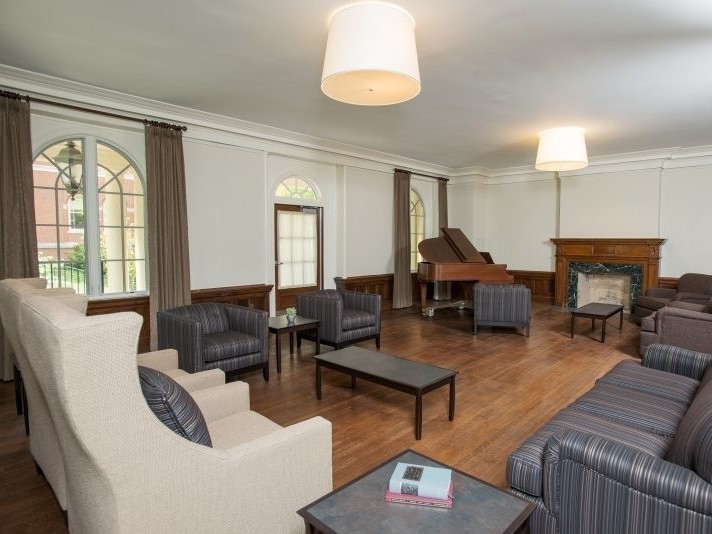 Implementation of Miami's Student Housing & Dining Masterplan started with renovation of some of Miami University's most historic residence halls. Built in 1825, Elliott Hall is the oldest residence hall on campus, and its twin companion, Stoddard Hall, was built in 1836; Bishop Hall was constructed in 1912. All three are very early examples of the Georgian Revival style architecture for which Miami's campus is renowned.
Interior and exterior assessments were conducted to prioritize facility upgrades. As a result of these renovations, restrooms have been attractively modernized, incorporating ADA accessibility. Energy efficiency is improved as a result of replacing windows, building systems, and lighting. Technology has been updated throughout to better meet current students' needs. The design team made informed facility decisions through the application of a comprehensive life-cycle cost analysis, which, for example, estimated a 45% savings in building systems' construction cost and 48% reduction in annual energy usage through the addition of geothermal wells for heating and cooling. The Champlin team provided workable mechanical / electrical spaces without compromising the number of student beds. And facilitated 90-day (summer) construction schedule limitations, requiring detailed coordination that ensured the work plan encountered no hiccups. 
Exteriors restored, interiors conscientiously rejuvenated with modern features and amenities
Exterior character was preserved and enhanced — with masonry repointed, clay tile roofs repaired, and copper flashings and gutters replaced with historically-accurate materials and detailing. Floor plans were reconfigured to increase student living, study, and recreation space. Historic interior features and detailing were retained and restored, while new interventions instill an appropriate level of modern comfort and utility students expect and appreciate.
A major part of this achievement was the team's ability to employ a common BIM platform, accurately modeling existing building conditions to enhance the coordination process.
Champlin collaborated with CBT Architects on these projects.