New Sibcy House advocates hope with innovative resident treatment center design.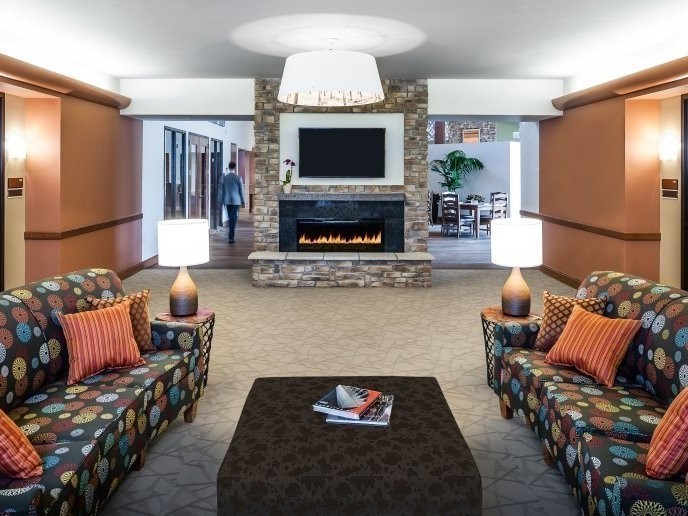 The Lindner Center of Hope is an award-winning, nationally renowned mental health treatment center sited in a pastoral landscape in Mason, Ohio. Champlin Architecture designed a relocation of The Sibcy House, the private-pay unit of this psychiatric residential facility, in order to free up space within the Center for expansion of services to other age groups. The 14,000 sf freestanding House quarters 16 adult patients organized into two wings, with a third wing accommodating entry, intake, counseling and treatment, administrative, and support functions, along with indoor connection to the main Center.
Home-like environment offers clients a comforting respite conducive to assessment and treatment
Thoughtful planning guided design of the desired assessment and treatment environment. Warm, comfortable, and home-like — eschewing institutionality — exterior architecture of the Sibcy House adheres to the rambling, informal aesthetic of the Center. Two small apartment style suites are included in each wing, organized around a common quiet space featuring comfortable seating and a fireplace. The wings connect to a common dining and multi-purpose space at the heart of the House, with vaulted ceilings framed using heavy timber. Materials and art reinforce nature themes. The aesthetic has been carefully cultivated to complement the existing Center and manifest an upscale environment that bolsters the Lindner Center's ability to market services on a national scale.