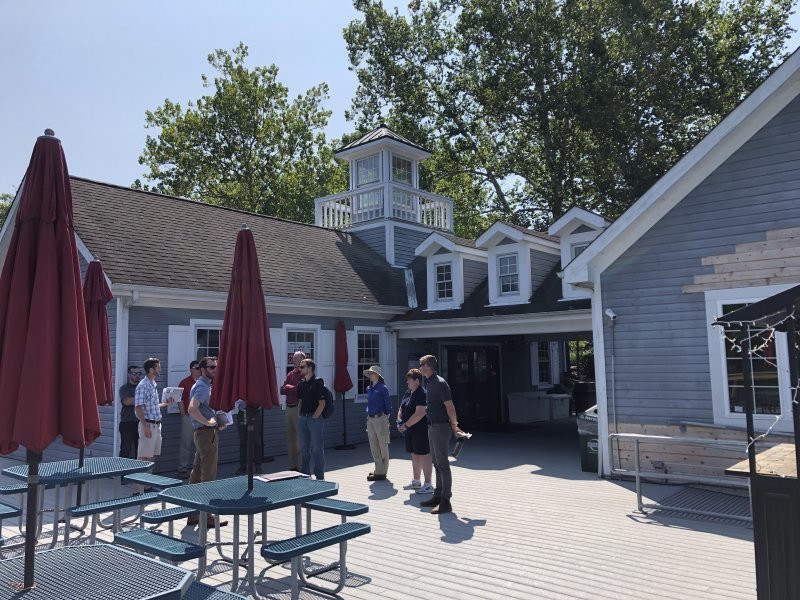 Champlin Architecture, engaged through landscape architecture firm MKSK, participated in a master plan for Great Parks of Hamilton County and their county-wide park system. Great Parks of Hamilton County took action to help determine how to best serve the recreation needs of Hamilton County and its residents with a focus on implementing projects quickly to serve park users and make a positive impact on the community. Serving more than 800,000 residents in the county, Great Parks has a higher facility visitation rate than the national average. Great Parks of Hamilton County initiated the implementation of a master plan to accommodate future needs of the park, continue to build bonds between nature and the people of Hamilton County, improve physical connectivity and social access to parks, and inspire the next generation of environmental stewards of the area. To help develop the comprehensive parks master plan, more than 2,200 park users and 100 stakeholders were engaged in the process, garnering feedback and insight on the needs of the community.
The park system is divided into three regions: Eastern, Central, and Western and a diverse team of consultants was assembled to analyze programs at the park, conservation efforts, ecology, infrastructure, and architecture. The ten-year master plan has a future for every park in the county and ongoing maintenance and restoration of the park system ecology were also suggested.
Champlin's role in the park system master plan was an audit condition assessment of a total of 35 different key facilities located throughout the entire park system in all three regions. To successfully perform an audit of each facility, a template was created for the exterior of each building and for each room within those buildings. Building and finish materials were analyzed for type, condition, functionality, and suitability for use and each component was ranked on a scale from keep, to repair, to replace. Recommendations were made related to maintenance and, in some cases, included recommended a replacement of the entire facility. A key typology will be selected for each region within the park system and a series of conceptualization and visualization exercises will be performed. Once the new and dynamic vision for buildings and facilities has been established, Champlin will design architectural features such as a nature center, boat house, welcome center, and more for the Great Parks of Hamilton County.