As a partner with a Fortune 150 Power Holding Company, Champlin has built a long-term relationship on practical, resourceful problem-solving along with exceptional project management skill.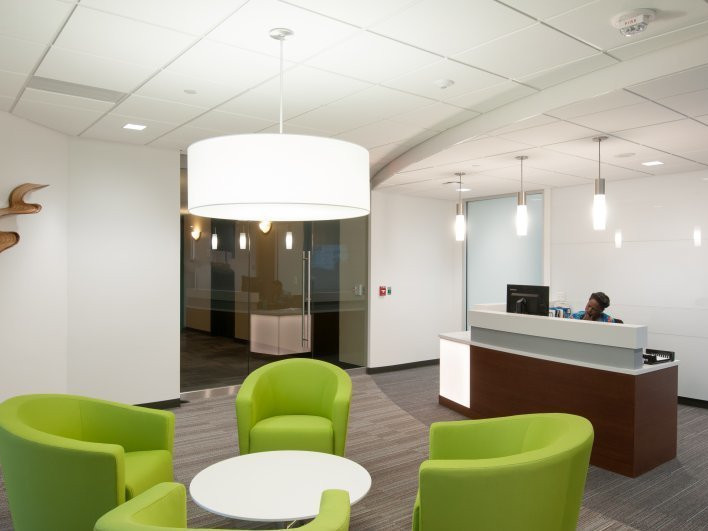 Champlin Architecture is well-known in the business community for cultivating long-term relationships as their corporate design partner — successfully executing project after project. Each of which affords us the ability to gain valuable insight into a company's philosophy and culture, as it evolves over time. That relationship, in turn, builds trust. 
A comprehensive systematic approach designed to achieve satisfaction
Champlin Architecture is the Midwest Design Partner of a Fortune 150 Power Holding Company. We assist the Real Estate Services group with in-house facility requests, planning & design studies, and renovation projects — large and small. We inventory existing space, reorganize space for maximum efficiency, and create updated work environments for their Midwest (Ohio, Kentucky, Indiana) territory.
Our work is wide-ranging, and has led to us becoming sought-out experts in a variety of project types. The Fortune 150 Power Holding Company projects include office renovations, power delivery work centers, pole training structures, customer service facilities, operations centers, and transport rooms. We have also worked on site improvements, window replacements, security upgrades, building envelope repair, energy audits, and masterplanning. Value-oriented results, fiscal responsibility and long-term durability are signatures of this work. We apply a project management approach that is client-specific — for which the client's satisfaction has been validated by repeated contract renewal.