Master Plan Development revitalizes urban park in downtown Cincinnati.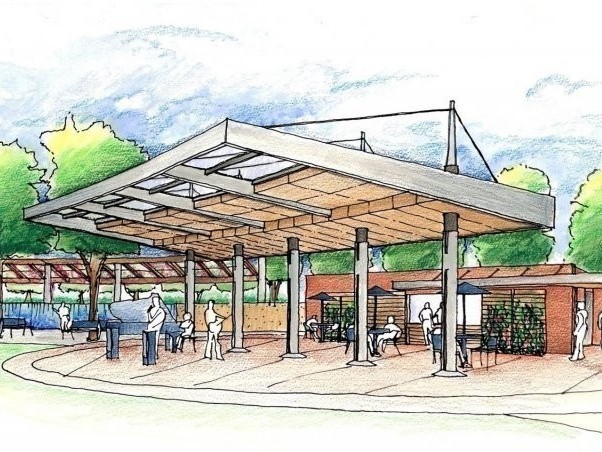 Champlin Architecture worked in conjunction with the planning/landscape design studio, Human Nature on the Lytle Park Master plan for the Cincinnati Park Board. Originally designed by George Kessler in 1907, Lytle Park is a three-acre park in the southwest portion of downtown Cincinnati that is built over the I-71 interstate highway tunnel. The first park of its kind in the country, the urban park serves residents and businesses surrounding its edges. The overall visions for the renovated park were to respect the surrounding architectural building character including the Taft Museum, provide features desired by residents as shared in community vision sessions, and to create soothing water features. A unique goal for the re-design of the park was to maintain the popular Abe Lincoln statue, one of the few existing statues that feature the former president without a beard. Other park visions include features such as a 1/8 mile walking path, small covered amphitheater/plaza for concerts, a small play area and a venue for a small café.
Historic park gets modern makeover 
Champlin's responsibilities included redesigning the existing comfort station into a multipurpose café/restroom building which will be open to the public during park hours. We also completed an analysis of the existing structure in order to verify the feasibility of repurposing this facility. Aesthetic determination of the building was influenced by the documentation of the surrounding historic architecture and evaluated on its applicability to the project. Additionally, images of various park structures were provided to the public for their visual preference. A simple complementing amphitheater with modern aesthetics was designed by Champlin to sit on the large plaza for gatherings throughout the year.
Working closely with the Lytle Park Steering Committee and through numerous public reviews, this Lytle Park master plan project provides an urban park which is tailored to the community's needs.