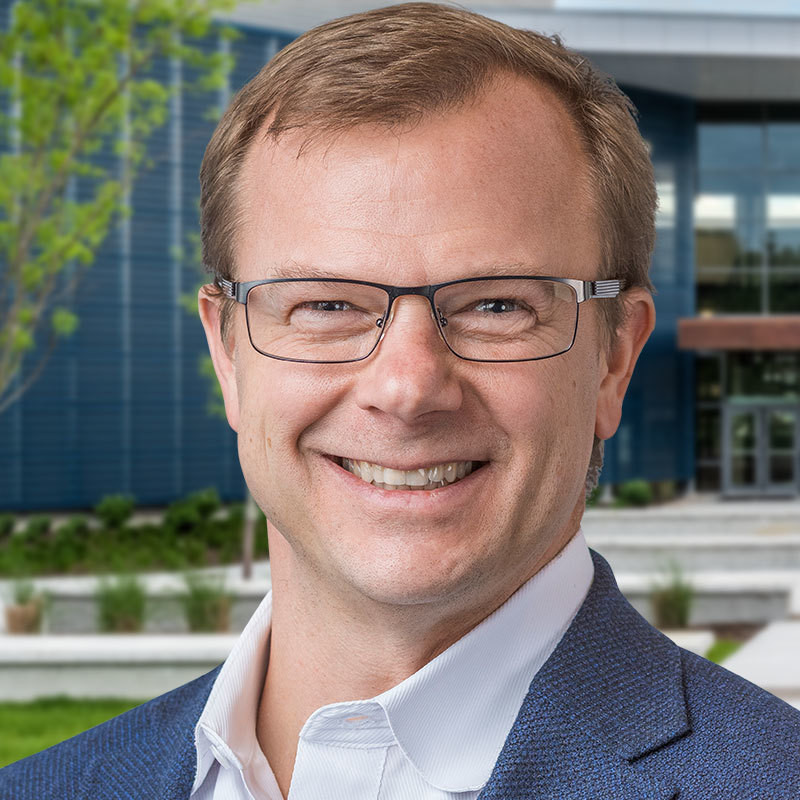 Registrations and Certifications: AIA
Education: Miami University - Oxford
3 Years with Champlin
22 Years Prior Experience
Email
Mark Thurnauer, AIA
Mark is interested in all aspects of architectural design: from working out the big picture to resolving intricate details. He is most passionate about solving complex geometric problems that require creative solutions. This often requires exploring form through the use of a variety of computer modeling and visualization software.
Mark has served in many roles on a broad range of project including project manager for the University of Cincinnati Lindner Center, University of Cincinnati Marge Schott Baseball Stadium, and project architect on the University of Virginia South Lawn Project, University of Santa Barbara Bioengineering, Washington University Olin Business School, and the Chinese Academy of Sciences. Mark had also been the lead designer for several projects including: the West Chester Public Library, multiple MidPointe Library projects, the University of Cincinnati Progress Hall, and Cooper Condominiums to name a few.
Outside of architecture, Mark enjoys drawing, cooking, and just about any outdoor activity including cycling, hiking, rock climbing, skiing, to SCUBA.