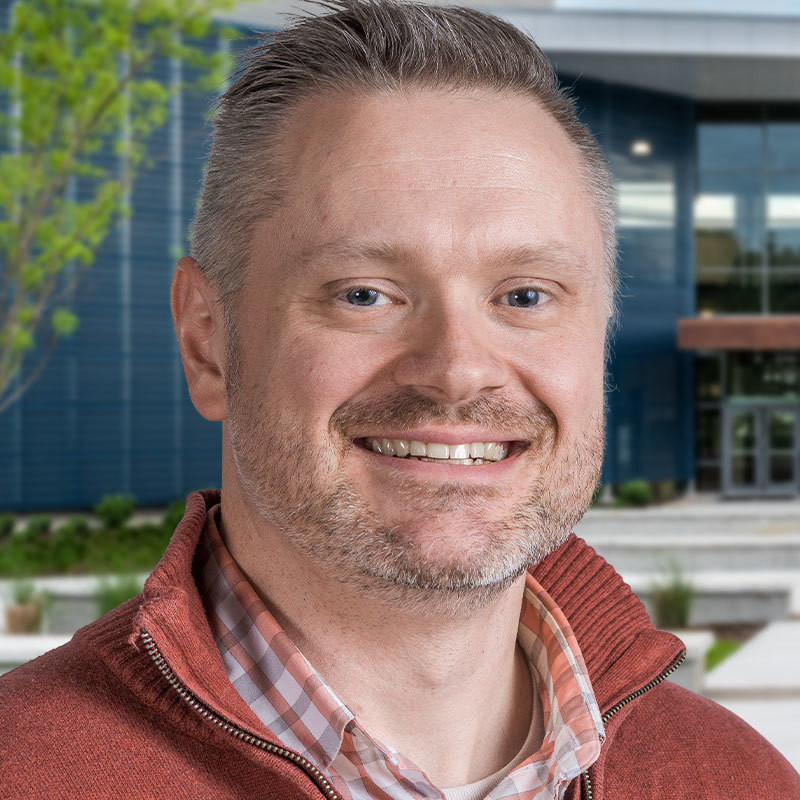 Registrations and Certifications: RA, LEED AP BD+C
Education: University of Cincinnati / 2012 / MA in Architecture
9 Years with Champlin
Email
Associate
Kyle Campbell, RA, LEED AP BD+C
Kyle has a thorough understanding of Champlin's design process and focuses on creating spaces for our worship and healthcare clients that are artful, functional, and uplifting.

Kyle is instrumental in guiding our clients through the entire project process, and is a key player in functions ranging from schematic design through construction administration.

Kyle's goal is to create projects that not only surpass client expectations, but also to allow clients to feel a sense of ownership when experiencing the finished design. His strengths include the ability to absorb the vision of his clients, balance many factors at one time, and consistently complete projects within their deadlines. His dedication to each client and project allows him to enjoy the fact that his work has the opportunity to positively impact countless people's lives.

He enjoys being in the know when it comes to architectural best practices and raising public awareness about beautiful architecture. Kyle also has a certificate in historic preservation and is dedicated to preserving significant architectural structures in the Greater Cincinnati area, allowing future generations to enjoy historical spaces.