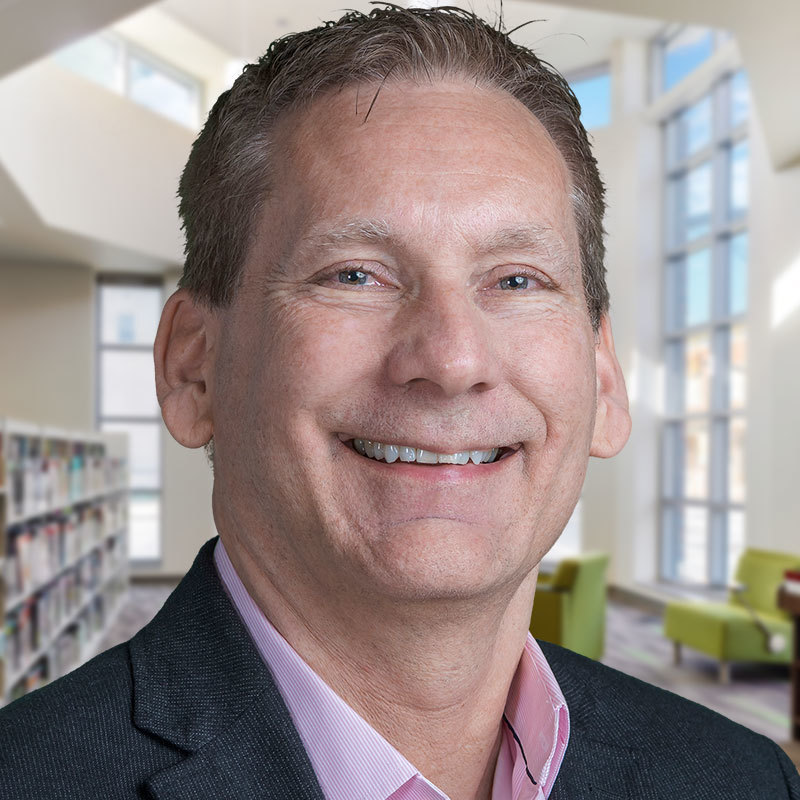 Registrations and Certifications: AIA, LEED AP BD+C
Education: Miami University / 1983 / BED (Environmental Design)
29 Years with Champlin
9 Years Prior Experience
Email
Principal
Mike Koch, AIA, LEED AP BD + C
No, he is not one of those Koch's, but Mike is excellent in so many other ways even though we continue to look for the connection. Mike is an award-winning architect with a passion for design excellence, and he directs the design efforts of Champlin Architecture. Mike has an intuitive grasp of project budgets and schedules and is able to design appropriately and creatively to meet the needs of each client. An ardent advocate of architecture's power to improve life, Mike remains a constant student, keeping abreast of design trends and techniques.
It's no surprise that with Mike's diverse and extensive project background, he has the rare talent and ability to quickly, clearly, and concisely create environments which embody the essence of a client's vision.
But awards and happy clients aren't the only things in Mike's life. Mike is a member of AIA Cincinnati and has served on many committees, and he has also been a Trustee of the Architectural Foundation of Cincinnati.